YOU SIMPLY CAN NOT SERVE BETTER JUICES OR DRINK MIXES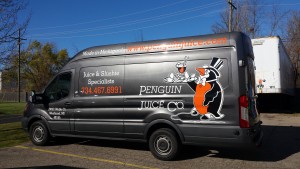 The taste speaks for itself. Glass after glass, drink after drink, Penguin delivers the refreshing taste that your customers are looking for.
So if you think delicious fruit juices and mixes can't possibly come out of a bag-in-the-box, think again.
Better yet, try it. We guarantee that Penguin fruit juices and mixes are as good as any you've tasted.

THE BEST TASTE STARTS WITH THE BEST INGREDIENTS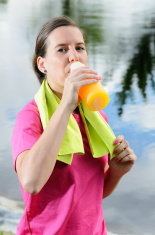 Great Sports Drink Taste! You really can taste the difference.
Because at the Penguin Juice Company, we make each and every one of our delicious juices and mixes with the finest ingredients you can buy.
Penguin Juice uses the finest concentrates from around the world to make quality products that taste great!
So when you choose Penguin, you know you are serving the best taste in the business.
PACKAGED FOR PURITY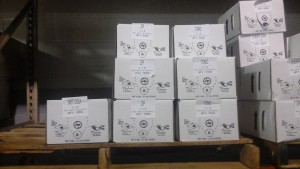 Penguin fruit juices and mixes are packaged using HACCP guidelines, with regular inspections by the F.D.A. and Michigan Department of Agriculture. Because each of our top of the line, Bag-in-the-Box juices and mixes are packaged in an air-tight, two-ply poly-foil bag. Impurities just can't get to your juices and mixes. In fact, with Penguin's Bag-in-the-Box system, spoilage is pretty much a thing of the past. So you'll enjoy juices and mixes that stay fresh and retain all of their original delicious taste, with virtually no waste. Also, the bag is protected by a light-tight cardboard box.
A HEALTHY ADVANTAGE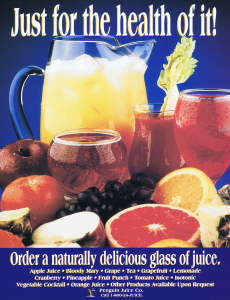 Penguin Juice Company fruit juices and mixes don't just taste better. They're better for you too. Because thanks to our bag-in-the-box system, light, and heat-sensitive vitamins and minerals are completely protected.
With Penguin, all the nutrition that nature puts in – stays in. It's the closest you can get to fresh-squeezed. And as today's consumers become increasingly health-conscious, nutrition is going to play a big role in their buying decisions.
All of Penguin Juice Company's flavor profiles are developed and processed in house, to ensure they adhere to our high-quality standards. While we have our standard product line, packaged under the Penguin label, we also formulate and design new specialty items and package them under private labels for customers who desire a proprietary flavor profile.