Child Care Snacks & Can Goods
CHILD CARE SNACKS – PROPER NUTRITION FOR KIDS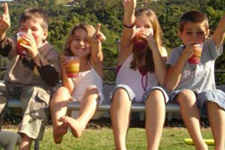 Child Care Snacks for optimal growth and development. Healthy Snack providers are often challenged to plan for nutritious meals that are appealing to children. Proper nutrition is crucial for a child's optimal growth and development.
Experts recommended (and often required) that the snack you serve young children in daycare consists of selections from at least two of the following food groups: grains and cereal, fruit and vegetables, dairy, and protein.
To assist, Penguin Juice offers a wide variety of healthy snack products. We have listed some examples of our Snack sheets below, click and view or call for our latest items. We also carry "Trans fat, dairy and nut oil-free" products.
HEALTHY SNACKS INCLUDE CAN FOOD – FRUIT, VEGETABLES, SOUP & MORE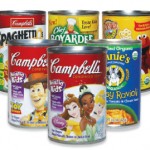 We carry a broad line of canned food products from familiar name-brand companies you can trust.
Kids will love the choices of our products.
Please note: Penguin Juice does carry additional items that may not be listed.
FOR COMPLETE LISTING OR SPECIAL ORDERS
 CALL TOLL FREE +1 (800) 335.2699