JUICE BASE PRODUCTS ARE OF THE HIGHEST QUALITY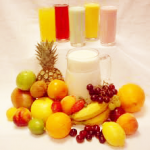 Penguin Juice Company currently produces over 250 flavors of juice base products from high-quality concentrates.
Our products comply with the FDA "Truth in Labeling" requirements.
There are many juice base product flavors to choose from. They are shelf-stable and do not require refrigeration until mixed with water.
Penguin Juice base products are packed in 3/1 fresh packs, four 1-gallon bag in the box and a 3-gallon bag in the box.
JUICE BASE FLAVORS
Apple Juice Beverage
Apple Premium
Apricot Nectar
Bloody Mary
Blue Hawaii
Blue Raspberry
Cocktail Mix
Clear Fruit Punch
Fruit Punch
Grape Juice (Concord)Beverage
Grape Premium
Grapefruit Beverage
Guava
Isotonic (Orange)
Isotonic (Green)
Kiwi
Kiwi Strawberry
Lemonade
Lemonade (Diet)
Lemonade Pink

Mango
Margarita
Margarita RTU
Orange Juice Beverage
Orange Blend .50
Papaya
Peach
Peach Mango
Pina Colada
Pineapple
Prune Beverage
Raspberry
Sour
Strawberry Blend
Strawberry Daiquiri
Tomato Beverage
Tomato Veggie
Watermelon
Watermelon Green
White Cranberry
50% JUICE PRODUCT FLAVORS
Blue Raspberry
Fruit Punch
Grape
Kiwi-Strawberry

Lemon-Lime
Peach Mango
Strawberry
* LOW-CAL PRODUCT FLAVORS
Cranberry
Fruit Punch
Lemonade