CHILD CARE PRODUCTS – KIDS LOVE THE TASTE!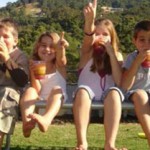 Penguin Juice is currently one of the top providers of juice for the daycare industry with the largest selection of juices (34 flavors). 
Kids LOVE the taste and variety of our vitamin fortified products with no added sugar.
Adults LOVE our Clear (free of dye products), less stains from all the sure happen spills we get from children.
CHILD CARE JUICE PRODUCTS
In addition to classics like Apple and Grape juice, Penguin Juice offers a lineup of fruit juice concentrates in fabulously fruity flavors that kids just can't get enough of.
We've created an exceptional variety of fruit juice concentrates to put an end to meal and snack time blahs. 
READ MORE >> JUICE FLAVORS | ORDER FORM
---
CHILD CARE SNACK PRODUCTS

Penguin Juice Company offer a wide variety of snack products. Selections are constantly changing, so call our office for current specials and the latest items.
A line of snack products is available that are trans fat, dairy & nut oil free.
For a complete listing of items available, please contact the office.
READ MORE >> HEALTHY SNACKS & CAN FOODS

---
CHILD CARE CLEANING PRODUCTS, SUPPLIES, AND PAPER/PLASTIC GOODS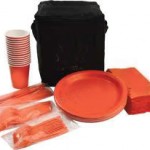 Penguin Juice Company offers a wide selection and variety of cleaning products. In addition, we offer paper goods, all for a great value.
PLEASE NOTE:
Penguin Juice Company carries many additional items in cleaning supplies and paper products that may not be listed. 
READ MORE >> CLEANING PRODUCTS & PAPER GOODS
 
---
---
CALL TOLL FREE+1 (800) 335.2699 ~ FOR COMPLETE LISTING OR SPECIAL ORDERS!
---
 DAY CARE MENUS:
 ALL PRODUCTS | CAN FOOD & OTHER FOOD PRODUCTS | CLEANING & BABY ITEMS
PAPER, PLASTIC & MISC. |  SNACKS FOODS – BULK |  INDIVIDUAL